Students – we are excited to announce weekly Spoken English classes every Saturday, starting 4th November 2023. The classes will be held for 1 hour from 6-7pm in the evenings.
You are encouraged to attend these classes to practice your spoken English skills and speak confidently.
See you all soon in our class!!!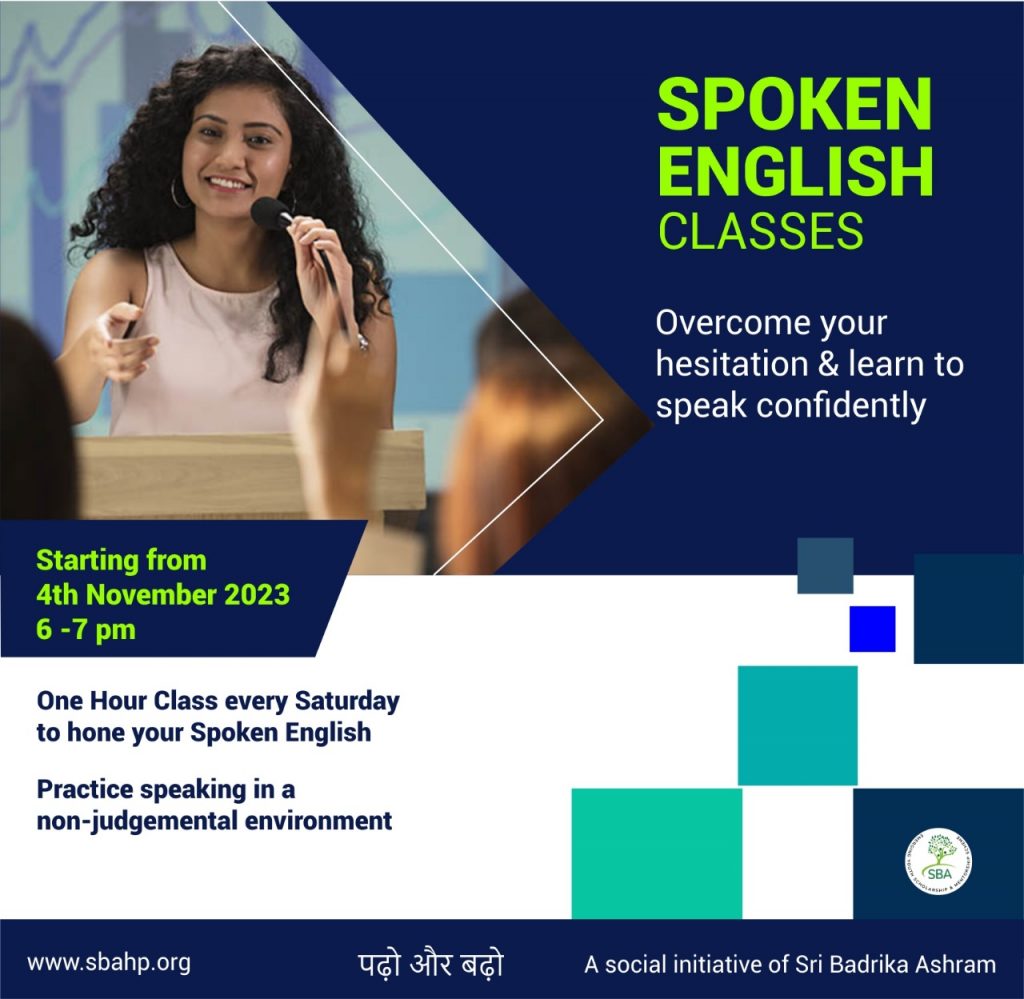 Learn to speak confidently in English